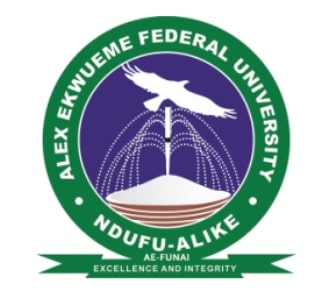 The Alex Ekwueme Federal University Ndufu-Alike (AE-FUNAI) in Ebonyi state, has sought the collaboration of the Songhai Centre, Port Novo, Benin Republic on job creation.
The Vice Chancellor of the institution, Prof. Chinedum Nwajiuba, made this known yesterday during the public lecture series of the university. He noted that the collaboration would make the institution's students not become job seekers.
The VC also noted that the university aimed to send its students to Songhai for training with the centre providing technical support to achieve the desired aim.
"We hope to sign a binding MoU and most critically, to achieve a positive shift in the pervading attitude to work, life and living.
"This can be summarized as 'mis-education' of Nigerian youths, manifesting in 'sweet withour sweat', benefits without responsibility, wealth without work and a general mentality of entitlement.
"We hope to establish a long term action-oriented relationship with the Songhai centre that supports our core mandate of teaching, research and community service," the VC stated.
Prof. Godfrey, Guest lecturer in the series also noted that the university system since inception had been the privileged and effective space for addressing societal challenges.
He suggested that to become relevant, the university system must be redesigned into adaptive knowledge enterprises that are committed to serving the society.
"This can be through spurring an effort to generate knowledge, innovations, ideas and cultures commensurate with the scale, scope and complexity of the challenges that confront Africa presently," he stated.