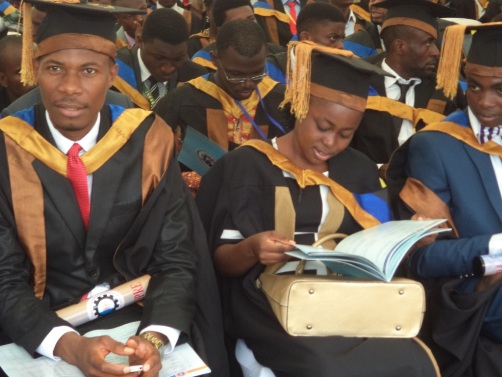 Thirty-two first class graduates of the Federal University of Petroleum Resources (FUPRE) in Delta state became instant millionaires during the second convocation ceremony of the institution.
Hon. Ned Nwoko, a former member of the House of Representatives presented each of the first class graduates a cash gift of one million naira in appreciation of the efforts they put into their education.
Ned Nwoko, who bagged an honorary degree of FUPRE, in response, wowed the whole gathering when he called out the first class graduates and announced the donation.
He also announced a yearly donation for the future first class graduates of the university, adding that the gesture is to stimulate the reading culture among the students of the institution.
President Muhammadu Buhari, who is the Visitor to the university, thanked the people of Niger Delta for their support to the FG, under his leadership, through the sustenance of peace in the region.
Funmilola Bolaji is a Researcher, Writer and a trained Educationist; she's the editor of Campusbiz Journal. You may want to reach her via funmilola@campusbiz.com.ng for Campusbiz Journal related inquiries only.