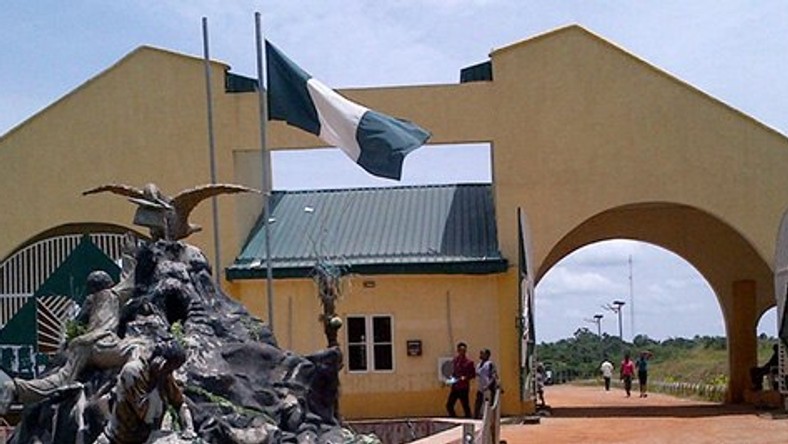 Concerning the recurring crisis between the management and lecturers of the Federal University, Oye-Ekiti (FUOYE), the Civil Society Groups for good governance has advised the chairman of the university's chapter of the Academic Staff Union of Universities (ASUU), Dr. Akinyemi Omonijo, against undermining the authorities' efforts to advance the institution.
The groups however accused the leadership of the union of frustrating the efforts of the university management to develop and expand the academic and infrastructural base of the institution.
Reports reveal that there have been altercations between the ASUU and the Vice Chancellor of the institution, a situation that has made the atmosphere not conducive for academic activities.
Among the allegations the ASUU chairman has made against the VC is that he appointed a professor without PhD to head the Law Department.
But the CSO's in a statement issued yesterday in Abuja by its president, Dominic Ogakwu, regretted that the VC's consistent opposition to the university management was not in the interest of the institution as he had constituted himself into an authority that must be obeyed by the management, staff and students otherwise the university will be crippled.
"Our findings indicate that Dr. Omonijo has abused his office, as chairman of ASUU, and is still using the office in a manner antithetical to the forward voyage of academics in FUOYE. Dr. Omonijo has flouted all the agreements and resolutions of the FUOYE ASUU Congress, he has pitted himself as Lord of the Manor with a binding rage only bent on tearing down whatever achievements the university is recording all in a bid to cast aspersion on the image of the institution.
"This action goes against the grain of academic ethos and stands to be condemned in the court of erudition," he stated.
Funmilola Bolaji is a Researcher, Writer and a trained Educationist; she's the editor of Campusbiz Journal. You may want to reach her via funmilola@campusbiz.com.ng for Campusbiz Journal related inquiries only.