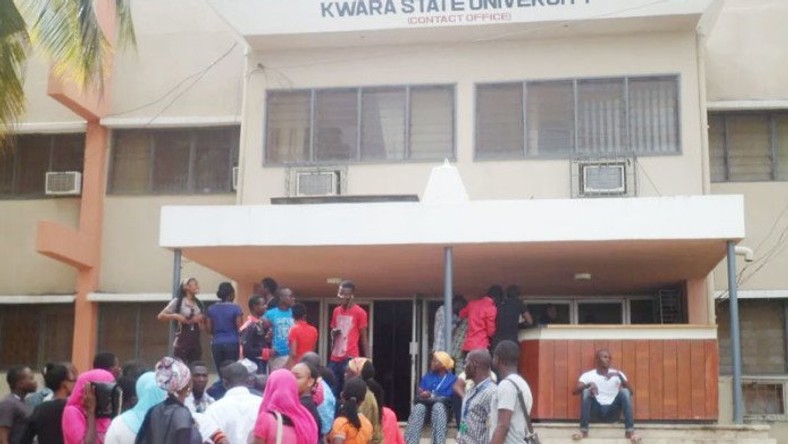 Management of the Kwara State University (KWASU), Malete has shut down the institution indefinitely.
This was disclosed in a statement signed by the Deputy Vice Chancellor (Academics) of the university, Prof. Sakah Mahmud, on Thursday, saying that the school was shut down to ensure security on campus.
The action was taken following the ultimatum by the National Association of Nigerian Students (NANS) to the state government on the appointment of an Acting Vice Chancellor for the institution.
The students also condemned the directive given to the incumbent VC, Prof. Abdulrasheed Na'Allah, to proceed on terminal leave before expiration of his tenure in July 2019.
"Due to the recent developments in our state and in the university and our students' reactions to the government's appointment on an Acting Vice Chancellor in which the students gave a 24 hour ultimatum to government, the university management met yesterday and decided to temporarily close the university until further notice as a preventive measure against any possible disturbances.
"I want to re-emphasize that this measure is to ensure the security of our great campus. I am in touch with the Pro-Chancellor and Council Chairman, and he indicates total support that closing the campus at this time is desirable.
"Reports reaching me indicate that a contingence of police, were being driven towards the campus and it took some intervention to get them return to Ilorin.
"KWASU does not want any situation in which the ongoing temporary crisis which would be easily resolved by the grace of God lead to loss of any life.
"Please take your luggage and other personal properties and go home safely until further notice. Please, this decision goes into effect immediately.
"The office of campus safety is hereby notified and to please monitor everywhere to ensure peace and safety on campus," the statement said.