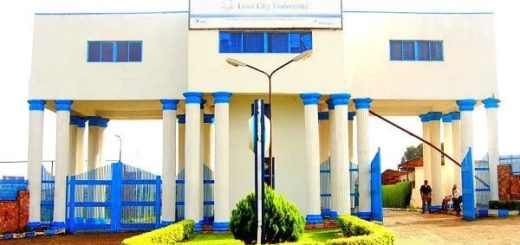 The Lead City University in Ibadan, has signed a Memorandum of Understanding with the Chartered Institute of Taxation of Nigeria in its desire to expand the frontiers of knowledge and ensure that students turned out by the institution excel in the labour market.
According to Prof. Aderemi Adeyemo, Vice Chancellor of the institution, the collaboration is crucial in making the students of the university to become extremely marketable and not to solely depend on government for jobs after graduation.
The VC explained that under the deal, the university would commence joint postgraduate studies with CITN in some programs, which include MBA, ACTI, M.Sc Accounting, M.Sc Finance, M.Sc Economics in Taxation among others.
Adeyemo noted that the graduate of these programs would be admitted as Associate Chartered Institute of Nigeria (ACTI) and current students in all the stipulated programs would automatically transfer to the scheme.
Present at the signing from Lead City University were the Vice Chancellor of the University, the Registrar, Dr. Oyebola Ayeni, Dr. Olu Ojedokun, while the CITN team was led in signing by its President and Chairman of Council, Dr. C.I N Ede, Vice President, Ms. G.O Simplice and Chairman Education Committee, Dr. Oyedokun.
According to Prof. Babatunde Lawal Salako, Director-General/CEO of NIMR, the MoU among other benefits would encourage cross-pollination of ideas and program exchange.
Funmilola Bolaji is a Researcher, Writer and a trained Educationist; she's the editor of Campusbiz Journal. You may want to reach her via funmilola@campusbiz.com.ng for Campusbiz Journal related inquiries only.