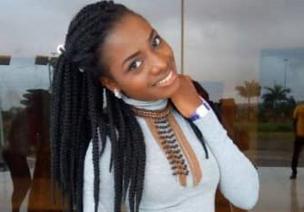 The former secretary to the Delta state government, Ovuozourie Macaulay, according to the Sun News, has awarded a university scholarship to Onothoghene Ogege, younger sister of the 300L student of Mass Communication at the Delta State University (DELSU), Elozino, who was murdered last month by suspected internet fraudsters popularly known as Yahoo boys.
He as well promised effective legal representation for the deceased during the prosecution of the suspects who have already been arrested by the police in connection with the murder.
Macaulay made the promise during a condolence visit to the bereaved family. He made mentioned that the death of Elozino had exposed the level of ritual killing for what it is.
According to the Sun News, the bereaved mother of the deceased, Mrs. Ogege thanked the Ex-SSG for the condolence and extended the commendation to members of Isoko Nation for their unity and commitment to justice for the death of her late daughter.
"The menace has finally been seen for what it is. No murder is acceptable. However, I'm most concerned because Elozino was a virtuous girl. She was not picked at a club or party.
"There is more to the death of Elo. Your consolation should be that she was used by God to fulfill his mission. God has used her to expose the wicked. You must be strong for the family to take care of Elozino's siblings. Our lawyers are already on it and we shall see to the end of it," Macaulay stated.
According to the mother of the deceased, "I need your prayers. I thank Isoko nation and all stakeholders who picked interest on the matter. Isoko has shown me love. Elozino's death has brought relative unity to Isoko; please let's build on it. We must not rest on our oars to blurt out this evil."
She added by saying that, "This is the first time I'm laughing since the death of Elozino. I almost died this morning."