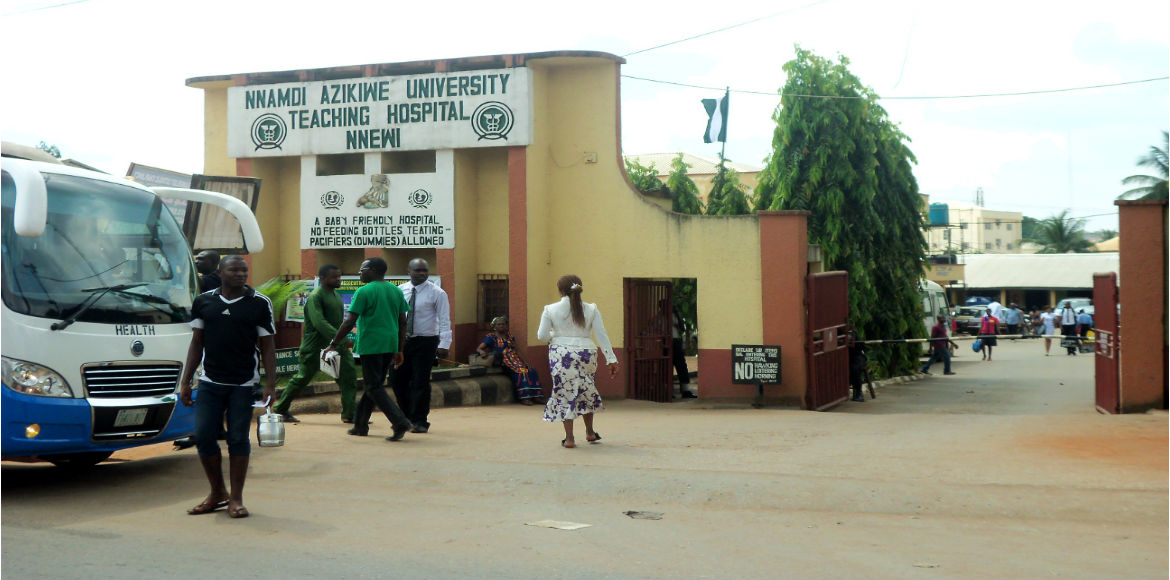 The management of the Nnamdi Azikiwe University Teaching Hospital in Anambra has allegedly handed over five of its junior staff to the Nigerian Police for investigation and prosecution for defrauding the University of N15 million by manipulating its Automated Billing and Account Method.
Four staff of the consulting firm for the Automated Billing and Accounting Method, Health Station were also handed over to the police for colluding with NAUTH staff in the fraud.
However, the police have arraigned two of the NAUTH staff and four staff of Health Station to an Nnewi Magistrate court for defrauding the Federal Government. The three others were cleared of the allegation but warned to be careful with their dealings to avoid falling prey.
The Automated Billing method was introduced by the management of NAUTH to minimize fraud, as said by the Chief Medical Director of the teaching hospital, Prof. Anthony Igwegbe, hence the discovery of the fraud during audit.
The CMD told pressmen in his office over the weekend that the Automated Billing method was introduced into the institution in 2012 and that the idea behind the introduction was to minimize fraud.
He noted that the management is taking further steps to prevent criminal manipulation of the system in the future but also noted that the quick discovery of the plot to defraud the hospital really helped to checkmate on time before more damage is done.
Funmilola Bolaji is a Researcher, Writer and a trained Educationist; she's the editor of Campusbiz Journal. You may want to reach her via funmilola@campusbiz.com.ng for Campusbiz Journal related inquiries only.