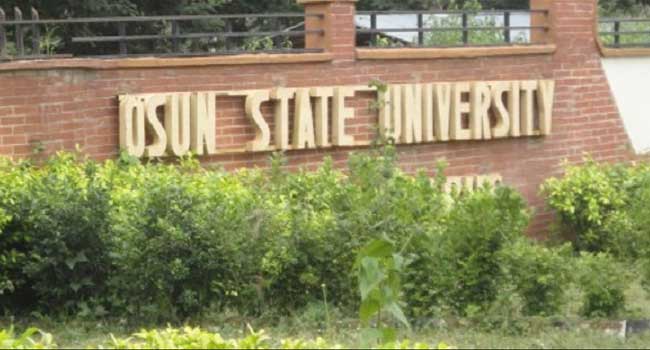 The Osun State University (UNIOSUN) has made it known that the institution is set to commence Masters programmes and PhD programmes in Sustainable Development Practice, Indigenous Knowledge and Heritage Studies, among other courses.
According to a statement issued by the Acting Director, Global Affairs and Sustainable Development Institute of the university, Prof. Victor Adetimirin, the institute has been established.
Adetimirin stated that the institute's mandate is to address issues of sustainable development in a unique and effective ways that can fast-track the attainment of Sustainable Development goals.
"The aim of the institute is to become a centre of excellence in postgraduate teaching and research," he added.
He said the institute will offer Masters and PhD degree programmes in Sustainable Development Practic; Indigenous Knowledge and Heritage Studies; Leadership and Governance; Peace and Conflict Syudies; Climate and Society; and Migration Studies.
He also disclosed that the inaugural international symposium, that will bring together world-renowned scholars and other stakeholders, will take place on the 25th and 26th of June, 2019 at the Olagunsoye Oyinlola auditorium of the university.
"The symposium is expected to deepen the discourse and practice of sustainable development," he stated.