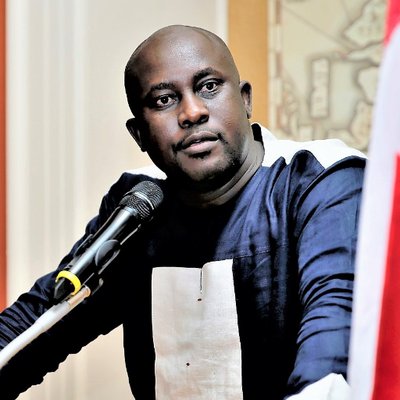 Some members of the University of Ibadan (UI) community who identified with the late Prof. Pius Adesanmi, gathered for a procession march in honour of the late professor who lost his life in the unfortunate Ethiopian Plane Crash of Sunday, March 10.
It was indeed a sad day on the campus, as many professors, students and media practitioners marched to celebrate the life of the brilliant public intellectual.
According to Ropo Ewenla, the anchor of the candlelight procession, it was not a time to mourn the late Adesanmi but a moment to celebrate a self-immortalized man whom many described as "too good to die".
Late Pius Adesanmi, who was referred to as a friend of the University of Ibadan's Institute of African Studies, probably foretold his departure from this realm in his ever last Facebook post.
Prof. Ademola Dasylva, Dean, Faculty of Arts celebrated Adesanmi's exploits as a young professor, describing his passing as "a great loss to everyone, to Nigeria, to Africa and to the world".
Barrister Femi Aborisade, who rounded off at the point of lighting the candles, said he was mourning Adesanmi regrettably because he had met him only once before the incident that claimed his life.
Aborisade, however, remarked that Adesanmi resolutely and consistently stood for the masses, an act which he said is worthy of emulation.
Funmilola Bolaji is a Researcher, Writer and a trained Educationist; she's the editor of Campusbiz Journal. You may want to reach her via funmilola@campusbiz.com.ng for Campusbiz Journal related inquiries only.