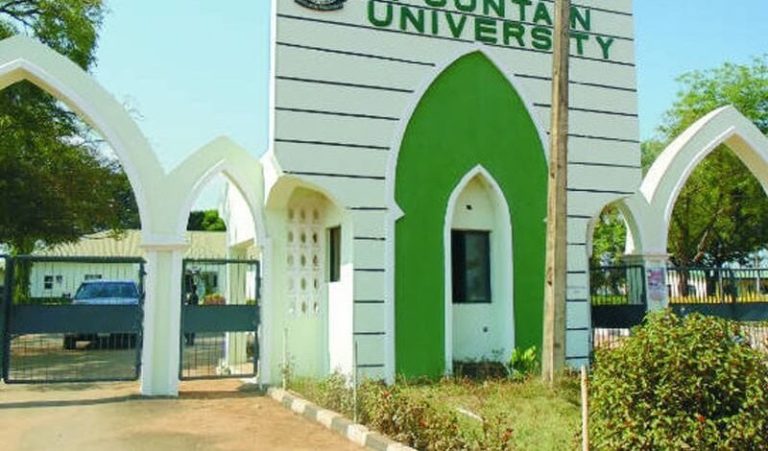 The management of Fountain University, Oshogbo (FUO), according to reports, has stated that it has started the probe into the circumstances surrounding an alleged attack on a student by the Dean of Students Affairs of the institution, Dr. Abdulsalami Ibrahim.
It was reported that the DSA approached a 300 level student of the institution, identified as Abdulhakeem on Wednesday with a machete and ordered him to cut grass, but the said student refused to do so.
According to an eyewitness who pleaded not to be named, told press men that Ibrahim also asked the student for his matriculation number, adding that Abdulhakeem insisted on knowing why he wanted the number.
But angered by Abdulhakeem's effrontery, the DSA was said to have physically assaulted him.
He was badly injured in the head and was immediately rushed to the clinic for treatment as he was seriously bleeding.
"This is not the first time that the dean has done this. He had in the past assaulted many other students on flimsy excuses. We are not here to be cutting grass or cleaning classrooms. The university has gardeners and cleaners, who are doing these.
"I guess, if not for the quick intervention of other lecturers and students, who took the injured student to the hospital, nobody could say what might have happened," the eyewitness stated.
A statement made available to Punch by the Public Relations Officer of the university, Mr. Toyeeb Olayinka, stated that the management was currently investigating the incident with a view to taking appropriate actions against whoever was wrong.
"I wish to reiterate that the university management is committed to the welfare, safety and security of all students in a peaceful learning environment and will not tolerate anything that will undermine the efforts being made to take the university to greater heights," part of the statement read.
Funmilola Bolaji is a Researcher, Writer and a trained Educationist; she's the editor of Campusbiz Journal. You may want to reach her via funmilola@campusbiz.com.ng for Campusbiz Journal related inquiries only.